The Society of St. Vincent de Paul has launched its Annual Christmas Program.
For over twenty years the parishioners of St. Elizabeth Seton and St. John Chrysostom parishes have given generously to both the Giving Tree and the Society of St. Vincent de Paul Christmas Program. Not even the challenges of the pandemic negatively impacted the donations. We are most thankful to you for that. We most faithfully live the Gospel by helping our sisters and brothers in need. Last year alone we assisted over 1,000 people in need in our Community. This included the seniors in local care homes, individuals living with physical and/or other challenges, resients of local shelters and numerous families we regularly assist. Your generosity allowed your Society of St. Vincent de Paul to sustain these families with food vouchers and fresh food baskets throughout the year.
We are happy to announce that both programs are runnings once again, as they did before. For the Christmas Program, your donations will enable us to continue the purchase of grocery gift cards for parents and gift cards from a local store so that parents can urchase a gift for thie chidlren.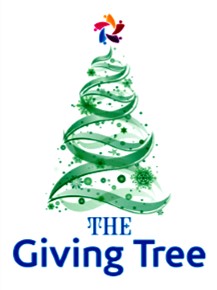 For the Giving Tee Program, we will resume having the Giving Tree at the back of the Church decorated with Stars indicating specific gifts for those living in long-term care facilities, and seniors and other home-bound people living in our Community. This program was initiated by the two local Parishes and has been backed and supported by the Society of St. Vincent de Paul.
As much as evern, your gift or monetary dontaition will make a difference in the lives of those often left out at this special time of year. No amount is too small or too large. Using envelopes available at the Church. these envelppes can be mailed or dropped into the Collection Basket. You can also make an online donation with a credit card on the Society fo St. Vincent de Paul page at https://sjcses.blogspot.com/p/christmas-program.html or access the St. Vincent de Paul page on our parish website.
To date, the Society ahs made over 476 visits to families in need to provide assistane with food cards, gas cards, help in housing and other items. They have provided over 719 deliveries of the 'Good Food Baskets". There has been a huge up swing in people needing help. After paying rent and other living expenses, many families are needing help to make it through the month. With so many dire situations, especially as Christmas draws near, the Society of St. Vincent de Paul will endeavour to assist those who are less fortunate.