St. Vincent de Paul: St. John Chrysostom/St. Elizabeth Seton Conference

The Mission of the Society of St. Vincent de Paul is:
to live the Gospel message

by serving Christ in the poor

with love, respect, justice and joy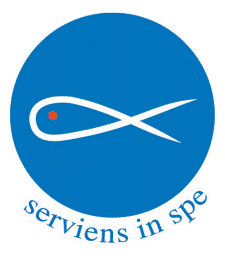 Our work is done with humility and respect –

bearing witness to the love that God has for all people,

making no distinctions of creed, ethnic or social background, health, gender, or political opinions.

The Work of our Society
The St. John Chrysostom/St. Elizabeth Seton Conference in Newmarket focuses on helping families, seniors and individuals in our community who have fallen on hard times, primarily with food.
We also:
purchase/distribute Good Food Network boxes of fresh fruits and vegetables monthly

provide food vouchers and gift cards to families every Christmas

collect and distribute Chrismtas gifts to people supported by various agencies and group homes

source donations of gently used household items on request

provide information on other community resources
Some ways you can contribute to the work of our Society:
Donations to the poor box and our Christmas Collection

Funeral donations in lieu of flowers

Special fundraisers - Knights of Columbus, Catholic Women's League, Catholic Women's Guild

Online credit card donations through CanadaHelps

If you wish to make an online donation to the Society of Saint Vincent de Paul, please click on the button below.


(CanadaHelps is a Canadian charity that exists to provide inexpensive online donation capability to Canadian charities. You will make your donation to CanadaHelps by clicking the DONATE button. CanadaHelps will then process the credit card donation, issue you an official tax receipt (email or download) and forward the donation to us after deducting a fee of 3.4% to cover costs and bank charges. Repeating monthly donations can also be set up with CanadaHelps.)
Click Here to See Us on Facebook

Please call (905) 898-4264 and leave a message if you are in need of assistance, want information or are interested in becoming a Vincentian.
One of our members will get back to you as soon as possible, usually within a couple of days.